The History of the Mansion at 346 Pleasant St.
Celebrate Portsmouth's 400th anniversary by touring historic Wentworth Senior Living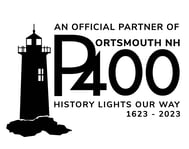 We invite you to travel back in time to learn about 346 Pleasant Street in historic Portsmouth, NH!
During our historical tours we will take you through a riveting history that all begins when this mansion was built in 1763. It was purchased by the Wentworth family and with few exceptions stayed within their lineage through time. What was not as consistent was the who, what and when all of such has made it into our history books.
This residence is listed on the National Register of Historical Places partially on the account of former British Governor of NH during the peak of the American Revolution, but none the less continued to make the morning paper when the nursing home was incorporated in 1911 and named after one of many Mark Wentworths, up to the remodeled structure it is known as today.
Centuries have come and gone, yet from bullet holes in the mantel of the front parlor room, to the structure of the staircase and fireplaces, show that the significance is all still very prevalent.
Come to see the original wallpaper that still stands with its paper mâché boarders, or come to hear about the scandalous endeavors of John Wentworth and his wife Frances Wentworth Atkinson
Discover WSL's Historic Interior and Architecture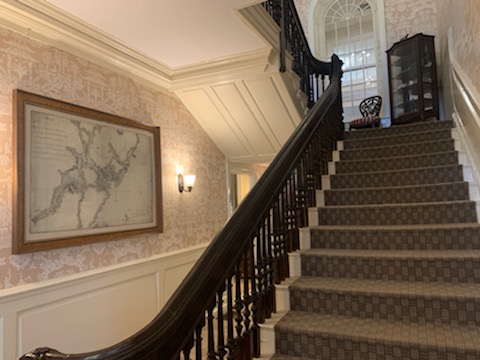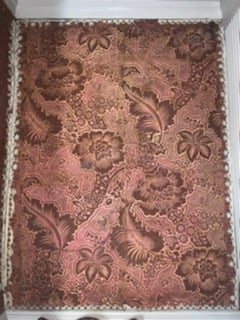 London Inspired Design
Original London style velvet flocked wallpaper, which once embellished the homes of the most elite, still stands remarkably against all odds.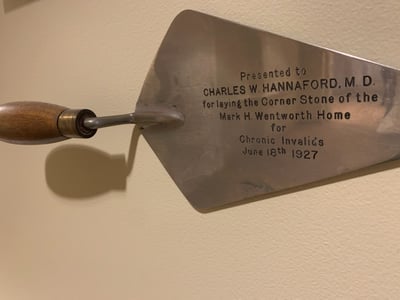 Touches of the 'Roaring 20's'
More recently the addition of 'the Manor' was built with the help from benefactors in 1927 for what was formerly known as the Mark H. Wentworth Home for the Chronic Invalids.
Occupied by British Elite
British Royal Governor, John Wentworth and his wife Frances were once the head of the 346 Pleasant St's home, during the height of the American Revolution with a unconventional tale along side.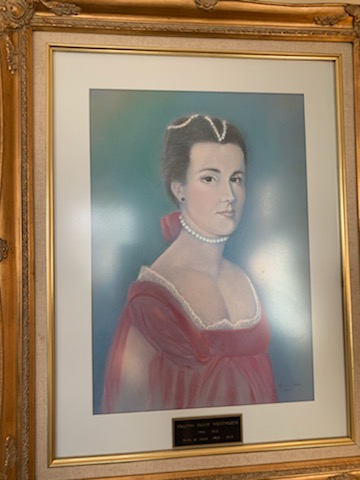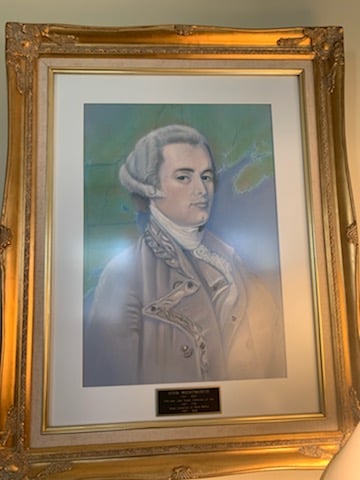 Tour Details & Sign Up Form
Friday June 23rd, 2023: 11:00 am - 3pm
Sunday July 23rd, 2023: 11:00 am - 3pm
Friday, August 25th, 2023: 11:00 am - 3pm
Sunday, September 24th: 11:00 am - 3pm
Due to current residential status tours are to six people maximum, but multiple times are available throughout the morning and afternoon. Please sign up yourself and anyone accompanying you so we can plan accordingly. We are so very excited to share our history, especially in 2023 during Portsmouth, NH's 400th Anniversary.
What to Expect on Your Tour
Here's a quick rundown of what will be covered:
History about the famous british governor Mark Wentworth himself

A tour of his mansion, manor and grounds

The history of medical care how we got to where we are

Interesting facts, music, and tasty New England snacks!
Parking Information
In order to ensure that you are able to find adequate parking we recommend arrive 5-10 minutes before your scheduled tour.
Parking is limited there will be availability in our Wentworth Senior Living parking lots, and there is also public parking within walking distance of our building.
Find us at 346 Pleasant St. Portsmouth, NH 03801